August 5, 2021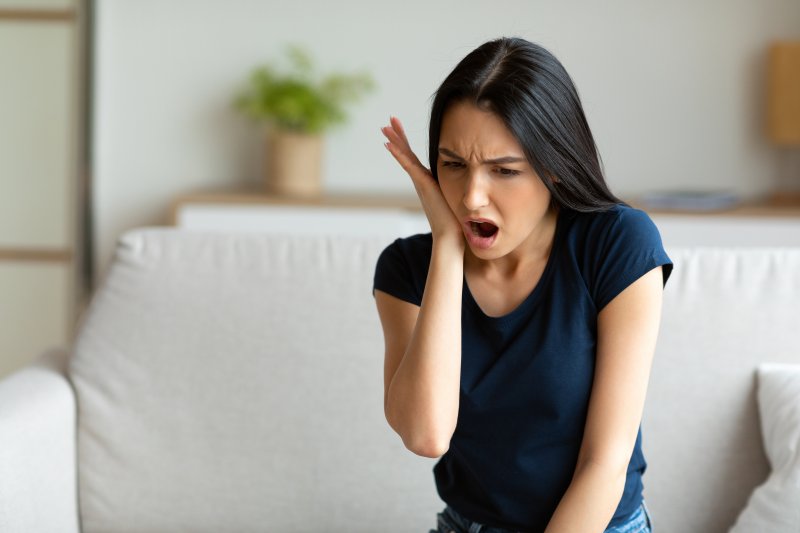 No matter how safe you are, accidents can still occur unexpectedly. That's just a part of life! When you're facing a sudden mouth or jaw injury, it can be frightening, and you may be unsure of what to do. Like in most cases, staying calm and seeking professional help should be your utmost priority. Do you think you might need emergency dental care? Here's how to find an emergency dentist when you need one most.
What Is a Dental Emergency?
Do you know what incidents warrant emergency dental care? Usually, dental emergencies are obvious and require immediate treatment. If you're experiencing severe pain, discomfort, or trauma to the mouth as a result of an accident, then you likely have one on your hands. While instances like lost fillings, chipped veneers, and broken dental appliances are inconvenient, they're not dire and don't constitute an emergency.
Here are some of the most common dental emergencies:
Cracked or broken tooth
Knocked-out teeth
Tooth, teeth, or jaw pain
Bleeding or aching gums
Severe bites or cuts on your lip or tongue
How Do You Find an Emergency Dentist?
If you're experiencing a dental emergency, the first thing you should do is contact an emergency dentist – but how do you find one? Your best bet is to contact your regular dentist's office. They'll provide you with an emergency phone number or instructions on who to reach. If you get their voicemail, leave a message, and explain your situation in detail. Since emergencies require immediate treatment, you should hear back from them rather quickly. If pain and discomfort persist, visit your closest emergency room for help.
Tips to Prevent Dental Emergencies
Although some accidents aren't completely unavoidable, here are some ways you can prevent them from happening:
Wear a mouthguard every time you play a sport that involves balls, bats, or physical contact (i.e., soccer, football, volleyball, baseball, wrestling). It will protect your teeth and gums from any impact.
Are you guilty of munching on leftover ice after a cool drink? You should kick this habit to the curb. It might seem harmless, but it can erode your enamel and chip or break your teeth.
Never use your teeth as tools! Get someone to help or grab some scissors to open that package instead.
Stay on top of your oral hygiene routine. Brushing and flossing daily is crucial to prevent treatable dental problems (like cavities or decay) from becoming severe complications down the road.
Visit your dentist regularly for routine cleanings and checkups. It allows them to prevent, detect, or treat any issues that can turn into a dental emergency.
Are you facing a dental emergency? Take a deep breath, pick up the phone, and contact your dentist. Now that you know what to do, seeking professional help will be a breeze!
About the Practice
At Downton Houston Dental, we provide accessible, convenient, and high-quality dental services for every patient that walks through our door. We understand dental emergencies can happen at the most inconvenient of times. That's why we believe patients should always be prepared to handle one. If you're facing an emergency, contact our office and we can get you the prompt relief you deserve. Visit our website or call (713) 229-8100 to schedule a same-day appointment.
Comments Off

on Do You Need an Emergency Dentist? Here's How to Find One
No Comments
No comments yet.
RSS feed for comments on this post.
Sorry, the comment form is closed at this time.