Emergency Dentist — Houston, TX
Same-Day Pain-Relieving Treatment for Dental Emergencies
Dental emergencies always happen at the most shocking and least convenient moments possible. In those situations, it's important to try to be prepared, which is why we suggest that all of our patients have our phone number in their cellphone so they can quickly get ahold of us. Even if we're not open, there will be a number for you to call that will connect you with Dr. Johnson on our voicemail. We'll work quickly and effectively to provide you with the pain-relieving, reliable emergency dentistry in our Houston, TX dental office that you need in these overwhelming situations. We provide same-day pain-relieving treatment for dental emergencies, so don't hesitate to give us a call!
Why Choose Downtown Houston Dental for Emergency Dental Care?
Advanced Dental Technology & Procedures for Precise Treatment
Same-Day Appointments Available for Emergency Patients
In-Network with Most Dental Insurance Plans
What to Do in a Dental Emergency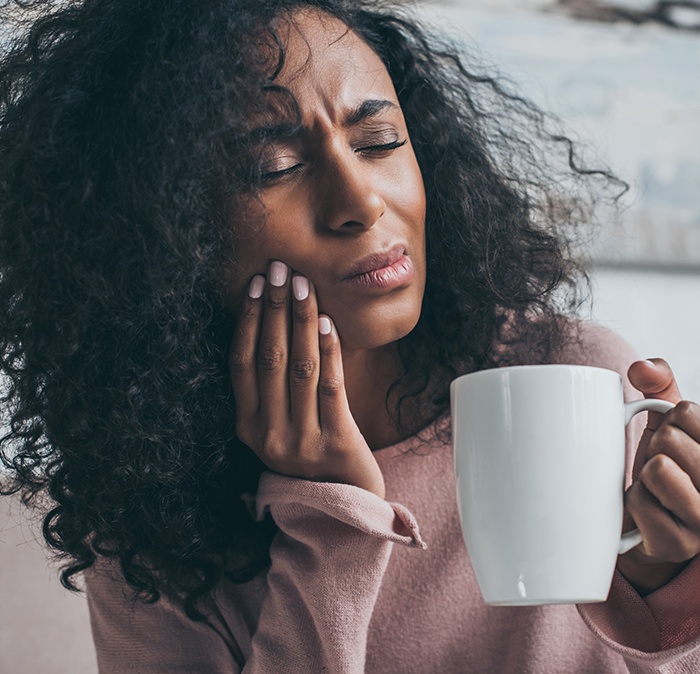 If you or a loved one encounters a dental emergency, don't panic! It's essential that you act quickly and correctly to save your smile and prevent further damage. If you need a Houston emergency dentist, here's what to do:
Step 1: Give us a call as soon as you can. The sooner you give us a call, the sooner we can fit you into our schedule for a same-day emergency appointment.
Step 2: Follow our first-aid instructions over the phone. Our knowledgeable team will walk you through what steps to take to manage your situation until you can reach our office.
Step 3: Get an appointment with your Houston emergency dentist. Chris Johnson, your Houston emergency dentist, will see you right away when you arrive. He'll evaluate your mouth and alleviate any severe pain you may be in.
Step 4: Review your treatment options and make a plan. Once you've been evaluated, Dr. Johnson will review his findings with you and fully explain your treatment options, including their estimated length and cost. Together, you'll put together a custom treatment plan to get your oral health back on track.
Step 5: Get the fast, professional dental care you need. Whether you need a filling, root canal, extraction, periodontal therapy, dental crown, or something else entirely, we'll get to work right away to protect your teeth and restore your beautiful, healthy, and pain-free smile.
The Most Common Dental Emergencies
If you find yourself in the midst of a dental emergency, the first thing you should always do is contact our dental office. Our team will provide you with first-aid guidance over the phone to keep your smile from sustaining additional damage and minimize your pain. We've also included some helpful tips below on how to handle the most common dental emergencies until you reach our dental office and how we're likely to treat them when you arrive.
Understanding the Cost of Dental Emergencies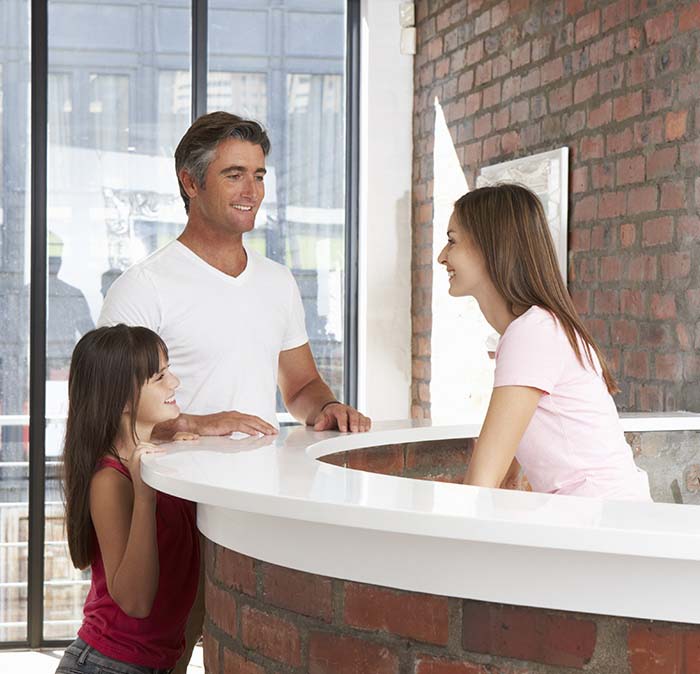 The cost of your emergency dental treatment will depend on what issue you face, how far it has progressed, and what procedure you require to address it. We can determine all these factors once we've had a chance to examine your teeth and gums. As soon as we diagnose the problem, we'll walk you through all your treatment options and discuss pricing with you. Our goal is to make receiving dentistry as streamlined and easy as possible, which is why we're in-network with most dental insurance plans and are happy to file claims for out-of-network patients as well.
How to Prevent Dental Emergencies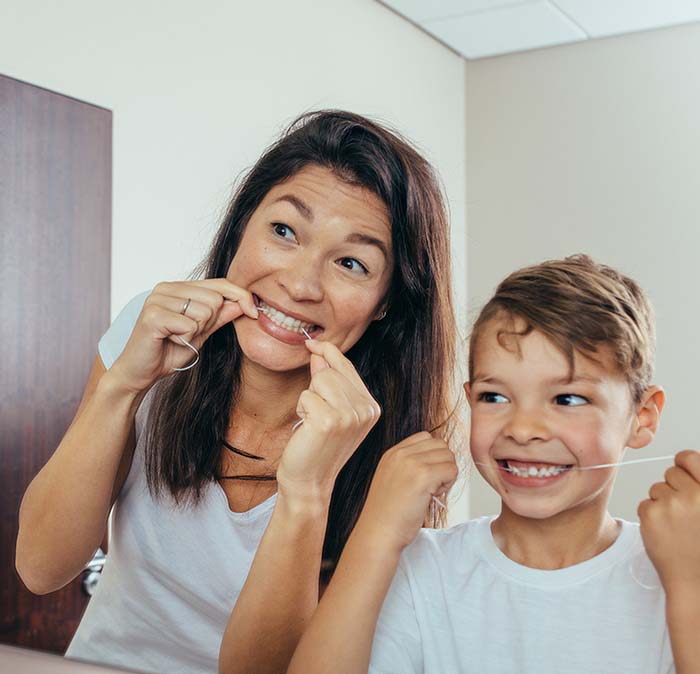 Although there's no way you can completely avoid experiencing a dental emergency, there are some preventive steps you can take to reduce your risk of ending up in your emergency dentist's office. Some of these include:
Visiting Dr. Johnson every six months for checkups and cleanings.
Avoid using your teeth to open bottles or rip off price tags.
Maintain a healthy and nutritious diet.
Stay hydrated with water rather than sugary beverages.
Protect your teeth from grinding and clenching.
Dental Emergency FAQ's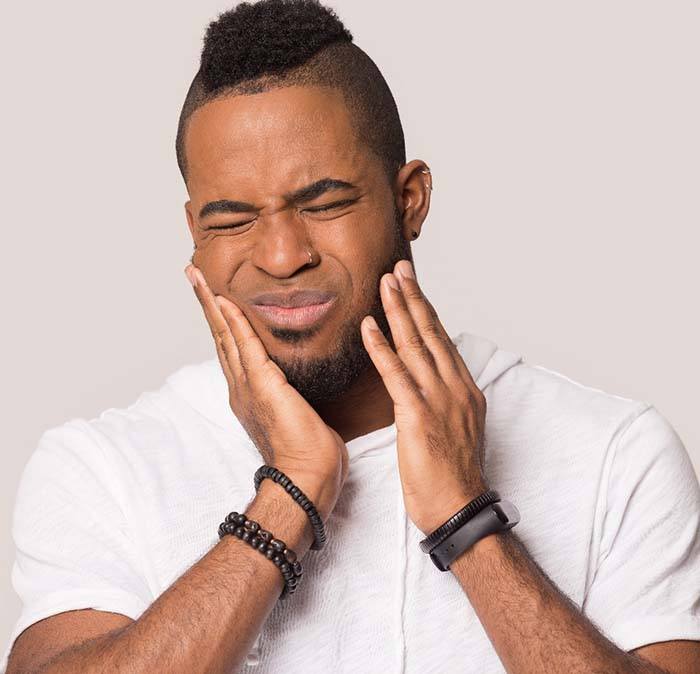 Saying dental emergencies are stressful is a bit of an understatement. They essentially stop your day in its tracks until you can get the treatment you need. To make your situation a little less worrying, we've included the answers to some commonly asked questions about emergency dentistry below. If you don't find the information you're looking for on this page, you can always call our office to learn more about we can get your smile back to normal again!
Should I Go to the Emergency Room for My Toothache or Broken Tooth?
You might be tempted to make a beeline for the nearest emergency room if your tooth is infected, broken, or knocked out. However, most ERs don't have trained dentists on staff, nor the proper equipment available. As a result, the most they can do is treat your symptoms with pain medication, but they cannot address the root cause of your issue. In fact, they'll probably refer you to a dentist anyway, meaning you'll have wasted precious time and money!
More often than not, you're better off visiting an emergency dentist in Houston if you need urgent dental care. The only exceptions would be:
Your jaw is fractured, dislocated, or otherwise broken
You have deep lacerations in your mouth or on your face that won't stop bleeding
You have swelling in your mouth that is making it hard to breathe or swallow
Will My Toothache Go Away On Its Own?
As a rule of thumb, toothaches do NOT go away on their own. If the toothache is due to irritation in the gums outside of the tooth, then the pain may fade. However, teeth cannot repair themselves after they have become infected or damaged.
There are many possible reasons why a tooth might hurt, and you won't know for sure until you have your mouth examined by a dentist. Just to be on the safe side, it's better to schedule an appointment sooner rather than later. Otherwise, the damage may worsen to the point that you require a more expensive and invasive procedure.
Are Toothpicks Safe to Use?
Despite their name, toothpicks are generally unsafe to use, especially if they're made of wood. It's all too easy to accidentally scratch your teeth or puncture your soft tissues. Wooden toothpicks can splinter and break off inside your mouth, causing severe damage. You might even swallow them, which can be fatal. If an object is trapped between your teeth, avoid using a toothpick. Give us a call instead; we have the technology and skills to safely remove the object.
Is Emergency Dentistry Expensive?
You'll be pleased to know that an initial emergency exam is actually fairly inexpensive. However, the procedures commonly used to treat dental emergencies are usually more restorative than preventive in nature. This means that they're not eligible for as much insurance coverage as routine services like cleanings.
That being said, you should NEVER let worries about cost deter you from seeking treatment for a dental emergency in Houston. Over time, the emergency will almost definitely get worse and necessitate an even costlier treatment. Our practice welcomes dental insurance and can even provide you with low- to no-interest financing to help you save your smile without breaking the bank.