Dental Crowns – Houston, TX
Strengthen & Restore Compromised Teeth
Whether due to trauma or oral health problems like infections or decay, teeth can become damaged for a variety of reasons, compromising their health and appearance. The best way to save your natural teeth from needing to be extracted as a result of these problems is with a dental crown in Houston. Dr. Chris Johnson uses high-quality materials like ceramic and porcelain to craft crowns that are both durable and aesthetically pleasing. Request a consultation today to learn more!
Why Choose Downtown Houston Dental for Dental Crowns?
Made from Natural-Looking Dental Materials
We Accept & Maximize Dental Insurance
Early Morning Appointment Times Available
What is a Dental Crown?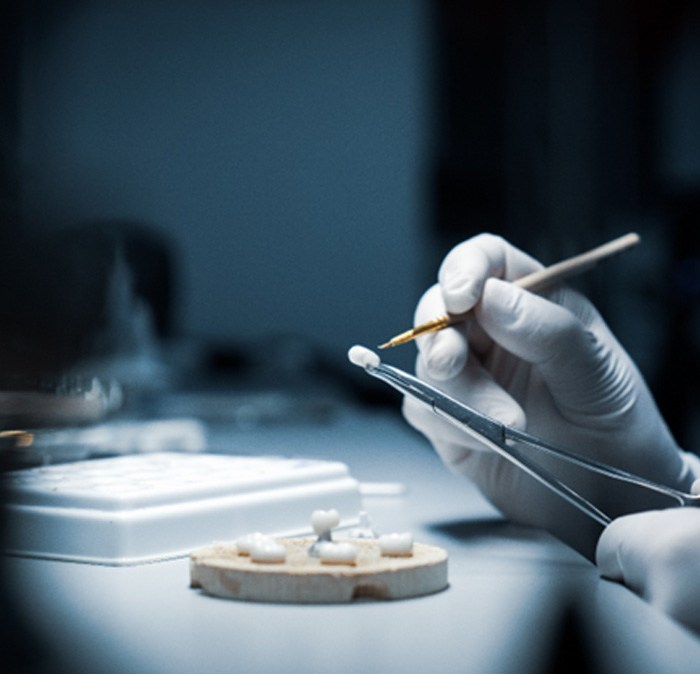 A dental crown is a cap-like structure that's designed to fit over the biting surface of teeth that lies above the gumline. Once the tooth is prepared, it can be fitted atop it to protect, strengthen, and restore its appearance. It can be made from a variety of materials, but some of the most popular choices include ceramic and porcelain because they resemble the appearance of natural teeth.
Typically, our team recommends dental crowns to patients who are experiencing the following oral dilemmas:
A tooth requires a large filling and needs additional support and protection.
A broken tooth needs to be held together and strengthened.
A tooth has just received root canal therapy.
A missing tooth needs to be replaced with a dental implant and crown.
A tooth is severely misshapen or discolored.
Before deciding on a dental crown, our team at Downtown Houston Dental will outline all of your options with you to make sure you choose the best one that fits your needs and budget.
The Process of Getting a Dental Crown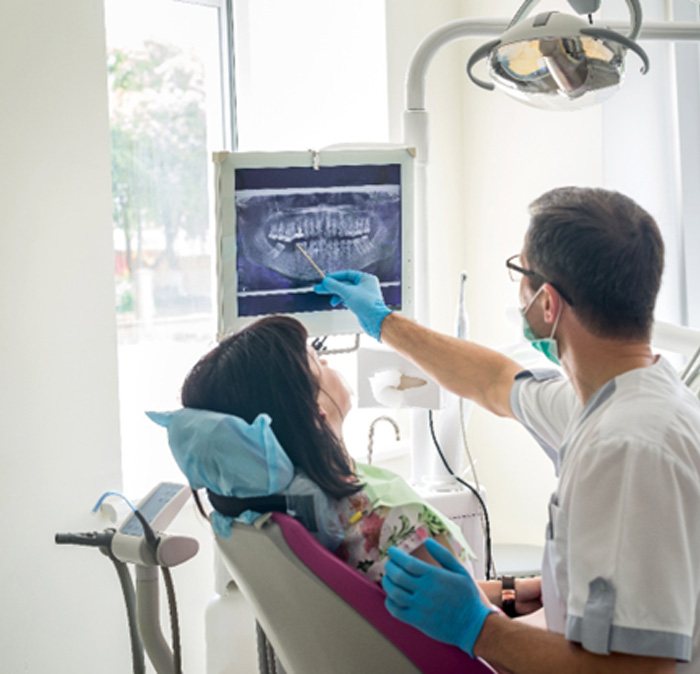 The process of getting a crown can be broken down into five key steps:
An examination of your mouth to determine whether a dental crown is the right treatment option for your oral situation, lifestyle, and budget before moving forward.
Prepare the affected tooth by removing a thin layer of enamel. This will allow the crown to lay flush with surrounding teeth, making it appear more natural.
Capture impressions of the tooth and send them off to our dental laboratory.
Place a temporary crown on the tooth until we receive the permanent one from our lab.
As soon as we receive the permanent crown, call you in to remove your temporary and place it on your tooth. We'll also show you how to care for your restoration.
The Benefits of Dental Crowns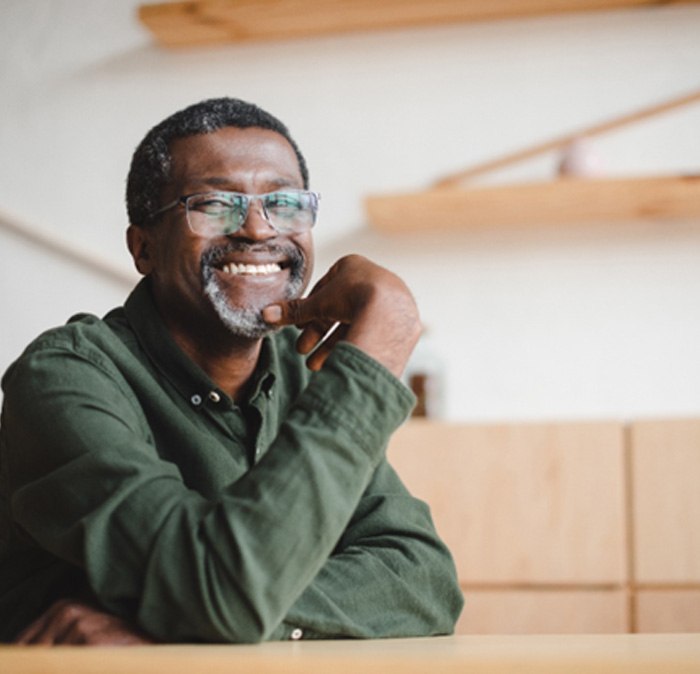 Restoring a tooth with a dental crown from your dentist in Houston offers a wide range of benefits, including:
Avoid needing a tooth extraction and replacement tooth.
Improved chewing abilities and comfort.
Lifespan of up to 15 years with proper maintenance.
Natural-looking, customized restorations that don't draw unwanted attention to compromised teeth.
If you feel you could benefit from receiving a dental crown or other restoration , please don't hesitate to reach out to our friendly team today!