Dental Implants – Houston, TX
The Latest & Greatest Tooth Replacement Solution
Over the last decade, dental implants have become one of the most highly coveted solution to replace missing teeth. They're unique in the fact that they take the best qualities of traditional dentures and bridges and amplify them by supporting them with dental implants from our Houston, TX dentist. This allows them to offer several life-changing benefits along with a completely natural look and feel. To learn more about what dental implants in Houston have to offer you, schedule a consultation with Dr. Johnson today!
Why Choose Downtown Houston Dental for Dental Implants?
Restorations That Can Last 35+ Years
In-Network with Several PPO Insurance Plans
Convenient & Flexible Care for Working Professionals
What are Dental Implants?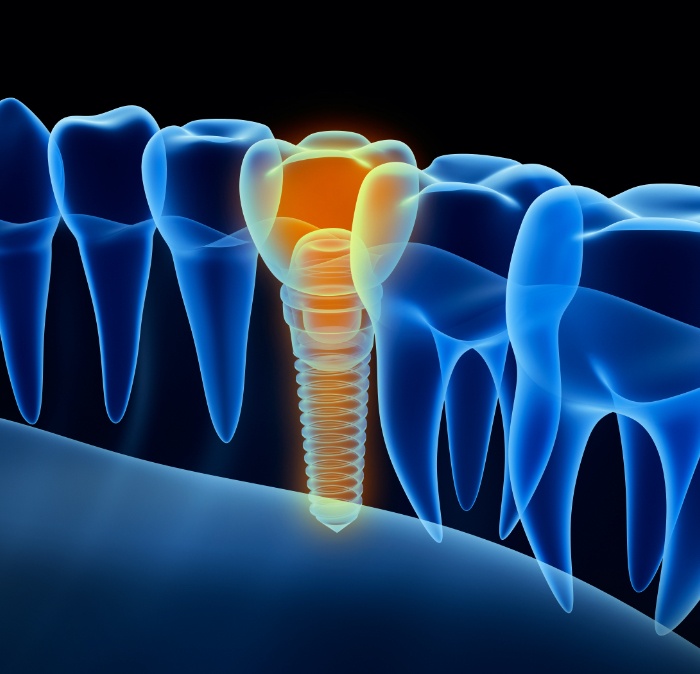 Dental implants themselves are small, titanium posts that are placed beneath your gumline to restore the missing root structure of teeth. They anchor prosthetics like a dental crown, bridge, or denture in place, rebuilding the entire missing tooth from the ground up. Due to titanium's biocompatible nature, implants are able to chemically fuse with the jawbone through a process called osseointegration, providing the area with blood flow and offering added stability and strength to replacement teeth.
The 4-Step Dental Implant Process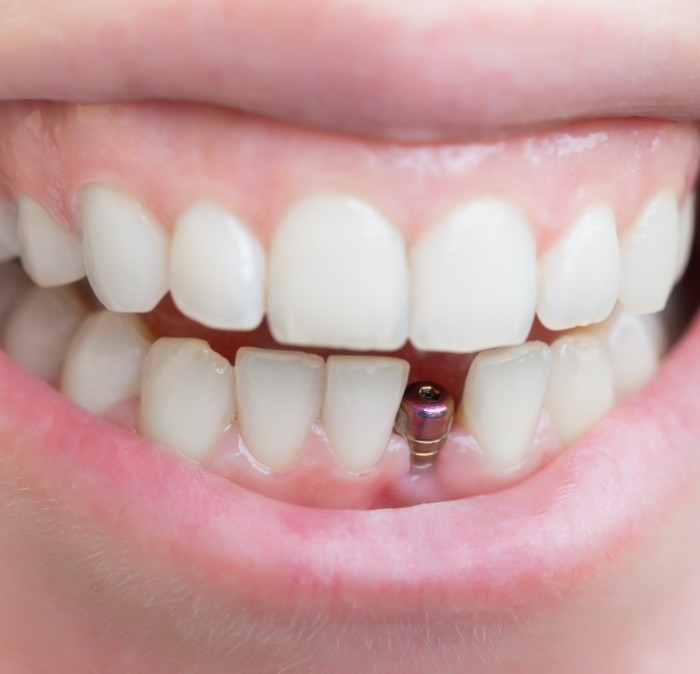 The process of getting dental implants is different for everybody, which is why we highly recommend visiting us for a consultation so we can examine your mouth and lay out a detailed treatment plan for you so you know exactly what to expect. Typically, it can be broken down into four different steps:
Dental implant consultation
Dental implant surgery performed by trusted experts in Houston
The healing, osseointegration, and abutment placement period
Placement of your final, permanent restorations
Some patients may also require preparatory procedures before they can undergo surgery, which may add an additional step onto the process.
The Benefits of Dental Implants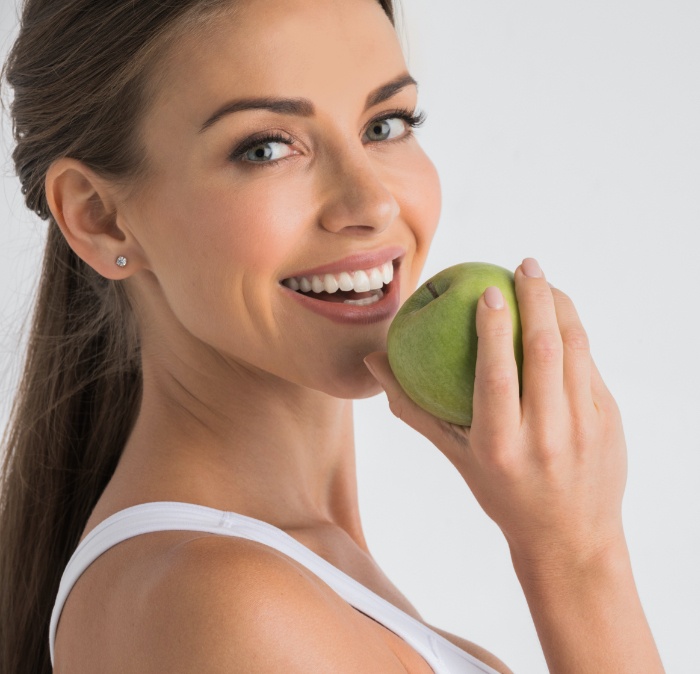 There are countless benefits that dental implants have to offer, and here are a few:
Prevention of jawbone deterioration
Preservation of facial structure
Natural looking and feeling replacement teeth
Enhanced chewing power
No slipping and shifting restorations
Ability to last over 35 years with proper maintenance
Easy to maintain
Can replace one, several, or all teeth
Custom-tailored treatment from beginning to end
Who Can Dental Implants Help?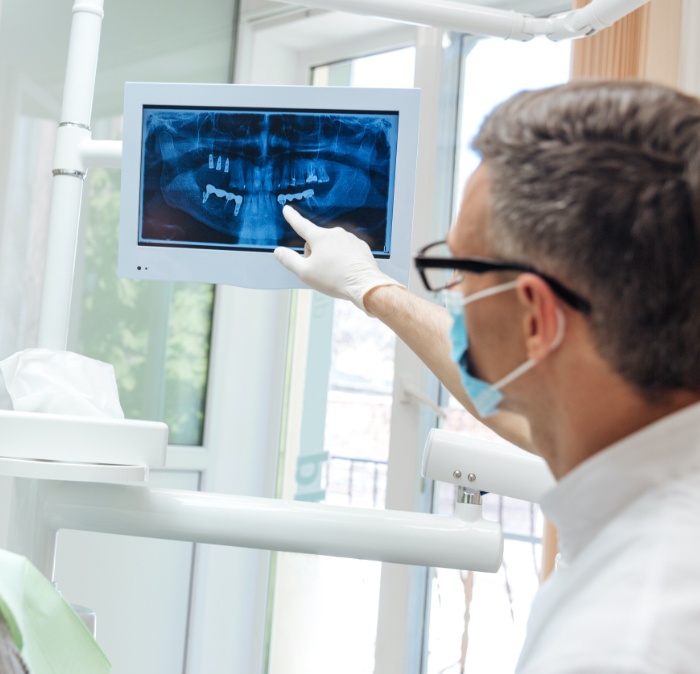 If you're missing one, two, several, or all of your teeth, dental implants may be able to help restore your smile and improve your oral health down the road. However, for some patients, their best restorative option may be traditional bridges or dentures. To learn what the best option for your unique needs is, we welcome you to visit our dental office so we can examine your mouth and development a treatment plan.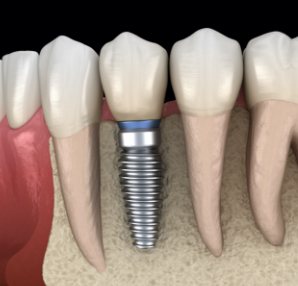 Missing One Tooth
If you're missing a single tooth, we can place one dental implant in the space below your gums to restore the root structure of your missing tooth. Once it fuses with your jawbone, we'll attach a small, metal connector piece called an abutment. This will secure your customized dental crown that will restore your smile.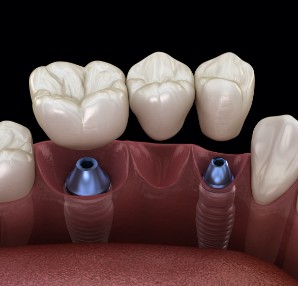 Missing Multiple Teeth
Instead of having to alter your natural teeth by placing a dental bridge, we can secure a bridge to two dental implants that are placed at either end of the gap in your smile. One the prosthetic is placed, it will keep your surrounding teeth from drifting out of place and make basic tasks like eating and speaking much easier.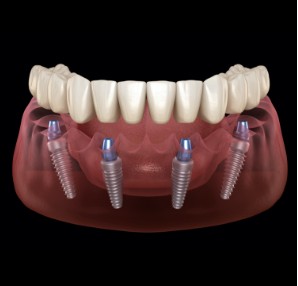 Missing All of Your Teeth
If you're missing all of your teeth, we can attach a full denture to anywhere from four to eight implants that are strategically placed throughout your gumline. This will eliminate any slipping or shifting that may occur when you chew food or speak, helping you avoid awkward moments and giving you more confidence.
Understanding the Cost of Dental Implants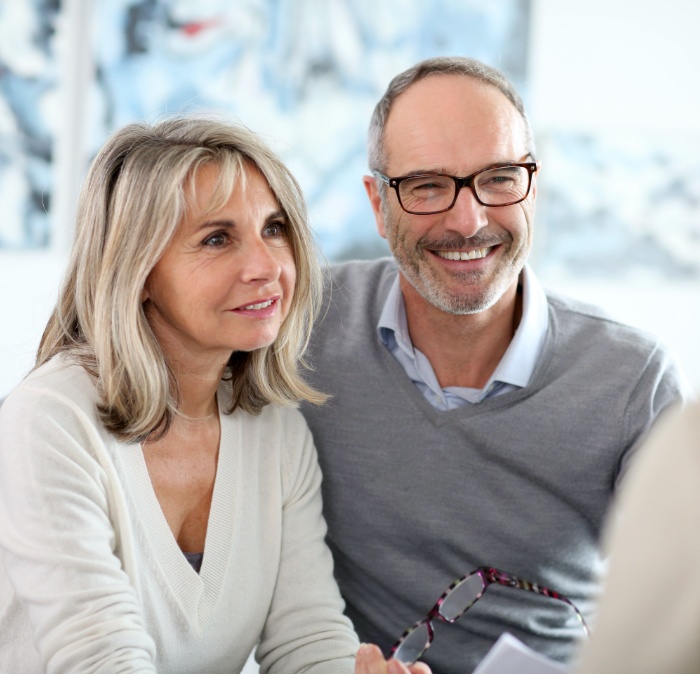 The cost of your dental implant procedure depends on a variety of factors that we'll determine once we have a chance to examine your smile at your initial consultation. Because the treatment is custom-tailored to meet your needs from beginning-to-end, the price tag for treatments varies greatly between patients. For example, a person who just needs to replace one tooth with a single dental implant will have a less-costly treatment than somebody who needs to restore an entire arch of teeth. We'll walk you through the cost of your treatment during your consultation.