Tooth-Colored Fillings – Houston, TX
Biocompatible, Natural-Looking Cavity Fillings
Tooth-colored fillings are made from a special, biocompatible material called composite resin. Not only can it fill cavities that have wreaked havoc on the structure of your teeth, but it can also be used to repair broken or chipped-off teeth. Using the latest materials to tackle one of the most common oral health problems (cavities), Dr. Johnson is able to restore the health and appearance of your smile by providing you with a long-lasting, trustworthy treatment option - tooth-colored fillings in our Houston, TX dental office.
Why Choose Downtown Houston Dental for Tooth-Colored Fillings?
Convenient Underground Tunnel Access
Experienced & Trustworthy Dental Team
In-Network with Most Insurance Plans
Reasons for Composite Dental Fillings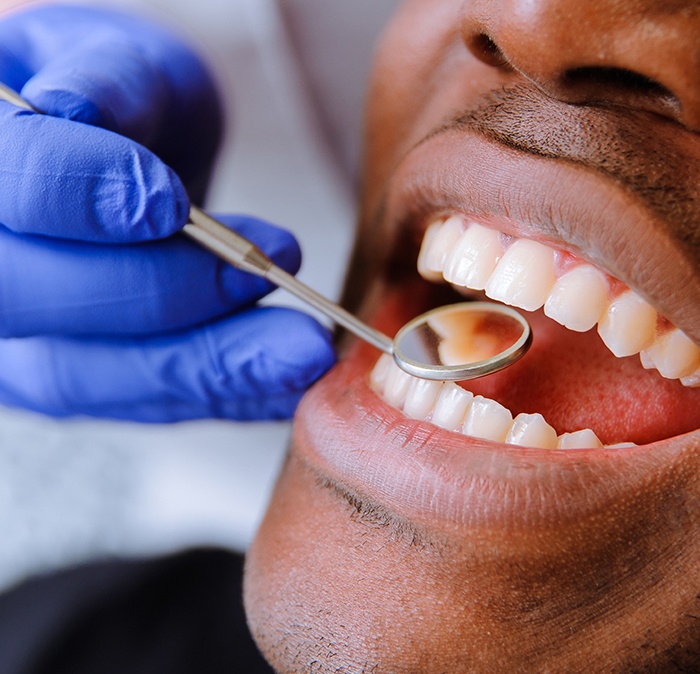 Composite resin isn't just used to help repair decayed tooth structure. It can also treat the following issues:
Chipped teeth
Closing space between two teeth
Cracked or broken teeth
Decayed teeth
Worn teeth
How are Composite Tooth Fillings Placed?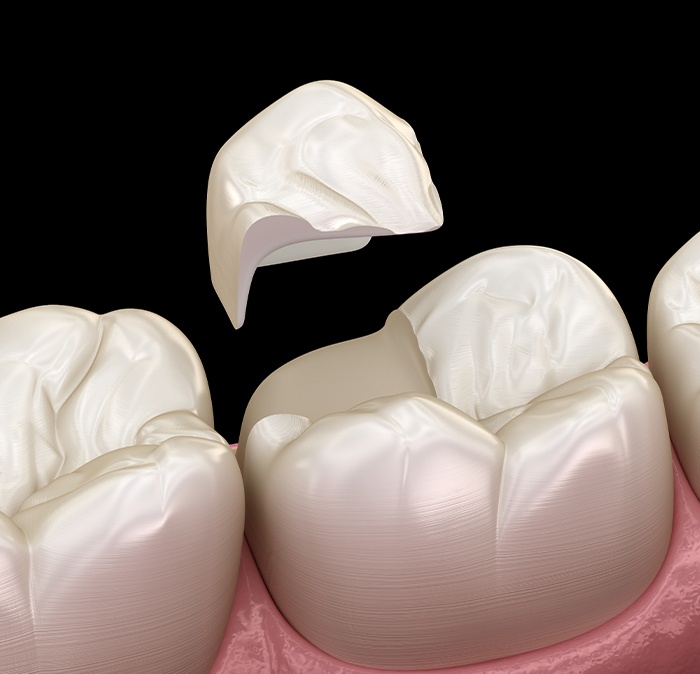 Most tooth-colored fillings are placed in a single appointment, depending on the extent of the damage. Once your tooth is numb, Dr. Johnson will remove any decay and thoroughly clean the area before placing the filling. Using a shade of composite resin that matches the color of your tooth structure, Dr. Johnson will fill the area and cure the substance using a UV light. This will harden it and allow the resin to chemically bond with your enamel, blocking off the more vulnerable inner structure of your tooth from the threat of bacteria.
After having a filling placed, you may experience some sensitivity to hot and cold temperatures, but once you acclimate to your new filling, this will go away. Finally, we'll provide you with aftercare instructions to help make sure that your filling continues protecting your smile for years to come.