Restorative Dentistry – Houston, TX
Repairing the Health & Structure of Teeth
Whether it's due to a traumatic accident or lingering oral health problems, damaged and missing teeth are relatively common occurrences. Fortunately, we offer several different customized restorative solutions to take care of these issues without further jeopardizing the health and appearance of your smile. Using the latest technology and techniques, Dr. Johnson is able to rebuild the complete structure of a tooth and enhance its function, so you can continue enjoying your home-grown pearly whites after restorative dentistry in Houston, TX.
Why Choose Downtown Houston Dental for Restorative Dentistry?
Biocompatible, Durable Cavity Fillings
High-Quality Dental Materials
Serving Houston for 40+ Years
Dental Crowns & Bridges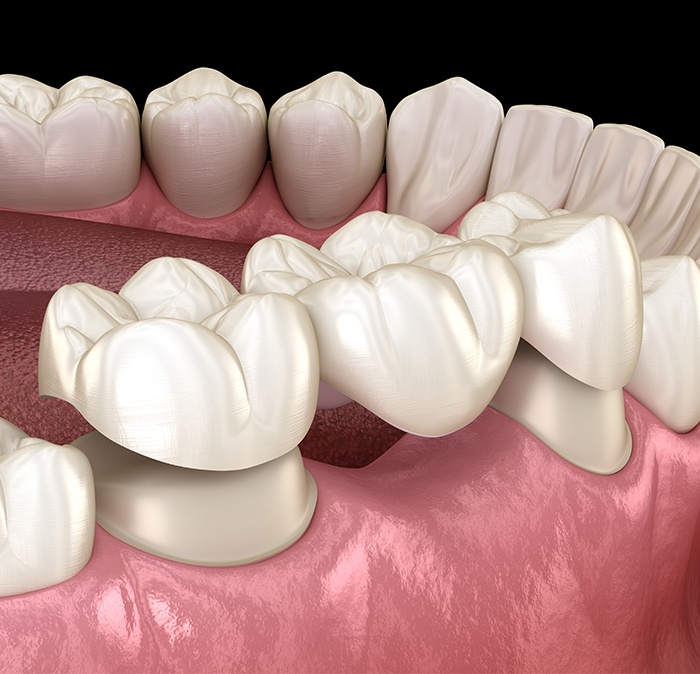 Dental crowns are cap-shaped prosthetics that are customized to fit over the biting surface of a tooth to provide it with extra support and protection. Bridges are used to replace consecutive missing teeth, and they're held in place with dental crowns. Both of these prosthetics can be crafted from a variety of materials, but many patients choose to have them made from natural-looking ceramic or porcelain, because they flawlessly incorporate into their smile.
Learn More About Dental Crowns
Learn More About Dental Bridges
Tooth-Colored Fillings
Most people have or will have at least one cavity in their lifetime. Dr. Johnson doesn't want his patients to have to choose between a natural-looking or healthy smile, which is why he provides tooth-colored fillings. These allow patients to get the best of both worlds. They're made from a durable and biocompatible material that chemically bonds with natural enamel, offering exceptional protection, all while being virtually unnoticeable due to their custom-shaded color.
Learn More About Tooth-Colored Fillings
Dentures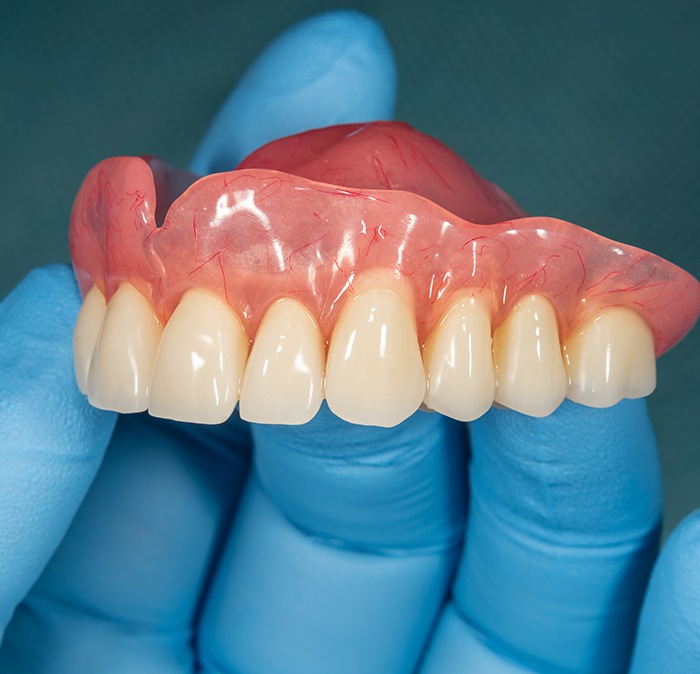 Missing most or all of your teeth along an arch can drastically alter your life by making it difficult to chew food, speak, and cause you to feel self-conscious about smiling. Dr. Johnson offers full and partial dentures that are customized to look and function like real teeth. They're comprised of a gum-colored acrylic base that houses natural-looking ceramic replacement teeth. Once secured in your mouth, they'll complete your smile and improve your confidence.