TMJ Therapy – Houston, TX
Ease Jaw Pain & Discomfort
TMJ dysfunction, also known as TMD, is a condition that affects the two jaw joints that connect your jaw to your skull. If you're experiencing lockjaw, limited jaw motion, painful popping and clicking when you open or close your mouth, or a change in the way your arches of teeth fit together, you may be suffering from this condition. Dr. Johnson offers customized occlusal splints for TMJ therapy in our Houston, TX to help ease the strain on your joints and minimize your pain.
Why Choose Downtown Houston Dental for TMJ Therapy?
Customized TMJ Oral Appliances
In-Network with Most Dental Insurance Plans
Serving Houston for 40+ Years
Occlusal Splints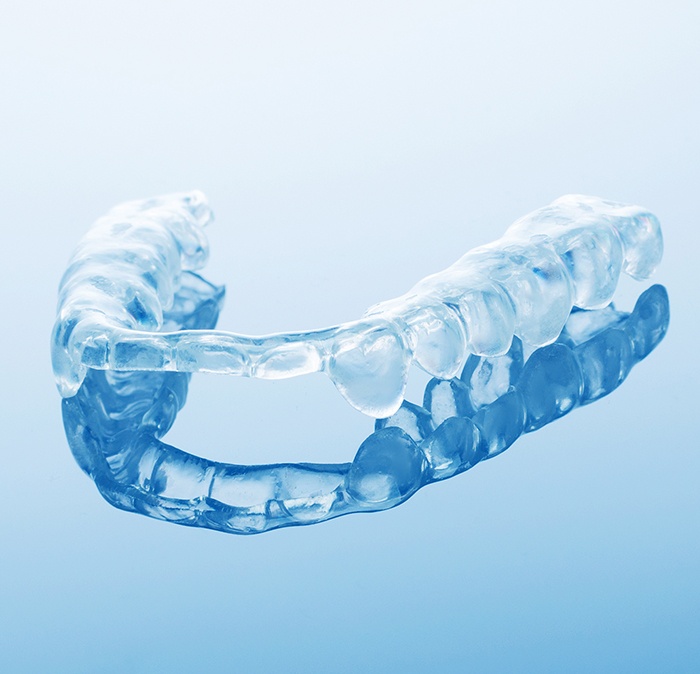 Occlusal splints are custom-crafted orthotic devices, like a mouthguard, that are meant to be worn as you sleep. They gently shift your jaw into its ideal resting place to ease tension on the joints. The splint also helps prevent dental damage from bruxism that can also be a side-effect of TMJ dysfunction. It's crafted from a clear acrylic resin and can also improve your airflow while you sleep to aid in minimizing sleep apnea symptoms as well.