Invisalign – Houston, TX
Discreetly and Quickly Align Your Teeth
In 1819, Christophe-Francois Delabarre created the first-ever braces. Fortunately, they have advanced significantly since then, starting with the metal brackets and wires we know today and evolving to Invisalign! Now, these state-of-the-art clear aligners can discreetly and quickly align your teeth, making the journey to your new and improved smile as seamless as ever. Schedule your initial consultation with our dentist in Houston, Dr. Johnson, today to take the next step or keep reading to learn more about this incredible cosmetic dentistry solution.
Why Choose Downtown Houston Dental for Invisalign?
Skilled, Caring, Meticulous Dentist
Customized Treatment Plans Designed to Deliver Results
Early Morning Appointments Available
How Invisalign Works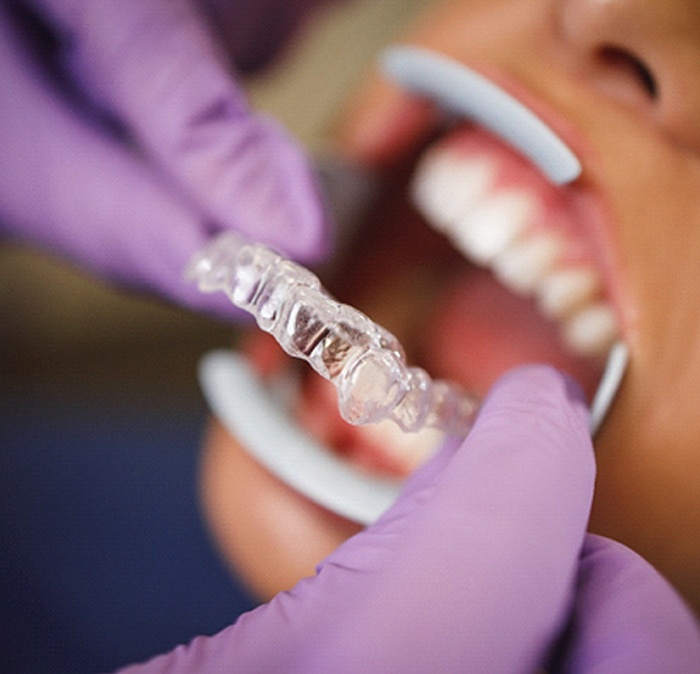 Although the technology behind Invisalign in Houston is incredibly sophisticated, the concept is pretty straightforward. After your dentist creates your custom treatment plan, you will be given your first set of aligners, which will exert just enough pressure to shift your teeth closer to their ideal position. After a few weeks, you'll transition to your next trays, which will pick up where the last ones left off. You will continue this process throughout your treatment, having check-in appointments with your dentist along the way to ensure your teeth are tracking properly. Once you've worked through your entire series of trays, you'll be complete!
Indications for Invisalign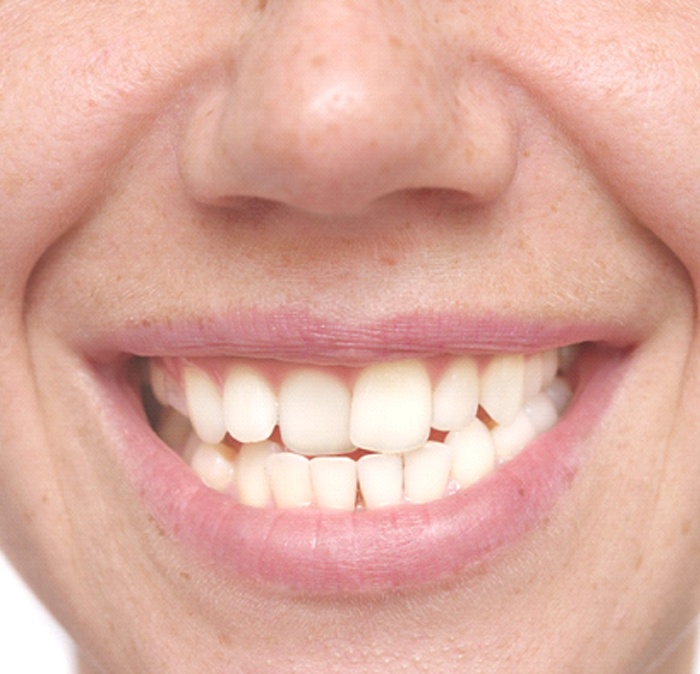 Invisalign is an incredibly versatile orthodontic treatment that can be used for patients struggling with:
Crowded Teeth
If your teeth are overlapping, Invisalign may be the solution you've been looking for! If your dentist in Houston confirms you are a candidate, then the clear aligners can effectively move your teeth into a properly aligned position, providing you with a smile that is healthier and more aesthetically pleasing.
Gaps Between Teeth
Spaces between your teeth can not only take a toll on your self-confidence, but they can also increase your risk of dental problems, like tooth decay and gum disease. Fortunately, Invisalign's clear aligners can bridge the gap, resulting in a healthier, happier smile.
Bite Alignment
Orthodontic issues aren't just limited to crowded and spaced-out teeth. If you struggle with TMJ disorder or teeth grinding, it could be a result of an unhealthy bite. Luckily, Invisalign can address underbites, overbites, and even crossbites!
The Benefits of Invisalign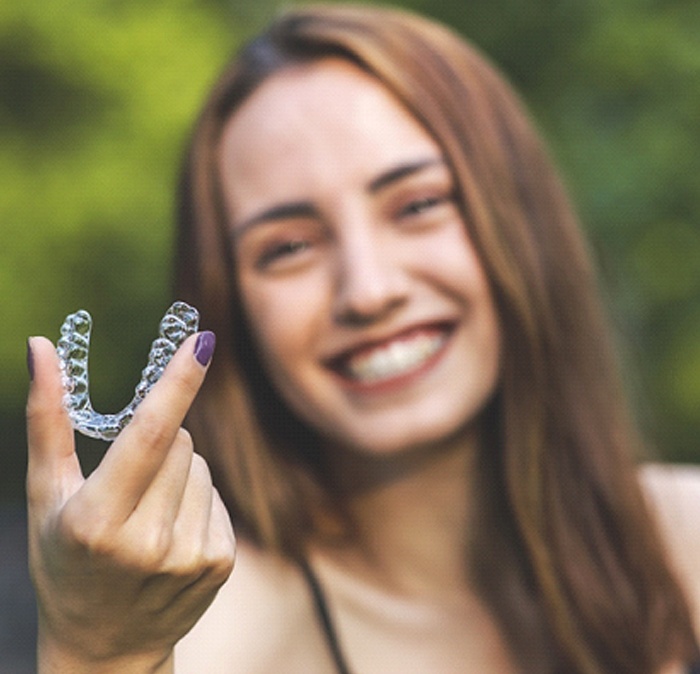 Over the last two decades, Invisalign has continued to be one of the most sought-after treatments. And rightly so! This incredible smile-transforming solution comes with a number of benefits, including:
Speed – While metal braces can take 2+ years to complete, the average treatment timeline with Invisalign is 12 months.
No dietary restrictions – Unlike traditional orthodontics, Invisalign's clear aligners are entirely removable, allowing you to enjoy all of your favorite foods with ease.
Easy maintenance – Another benefit of removable trays is easy oral care. No complicated brushing or flossing techniques are required!
Comfort – Invisalign's clear braces are designed for comfort, minimizing the chances of uncomfortable cuts to your gums or the soft tissue in your mouth.
Discreetness – Since the clear aligners are practically invisible, you can work on your dream smile without calling attention to your treatment!
How Much Does Invisalign Cost?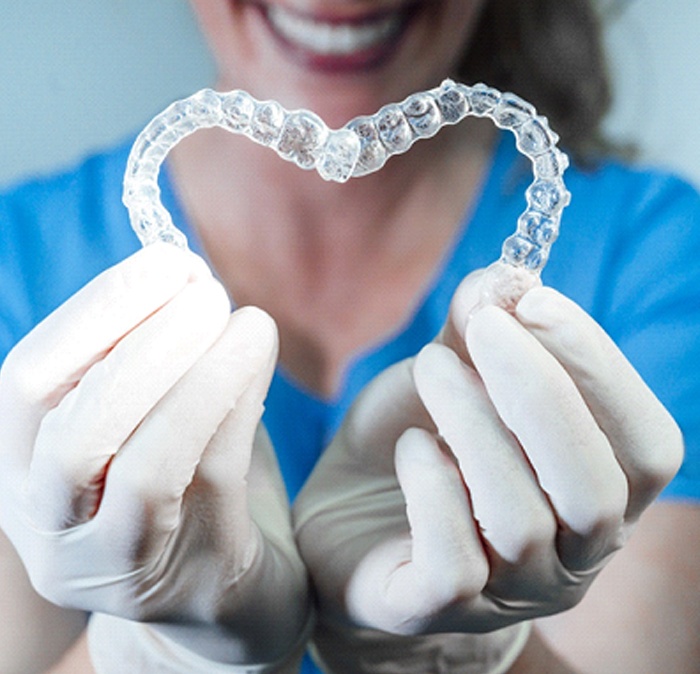 The cost of Invisalign in Houston varies depending on a number of factors, including your length of treatment and if you are straightening both arches of teeth. That's why we strongly encourage patients to schedule an initial consultation before assuming Invisalign is financially out of reach. During your appointment, we won't just give you a cost estimate, we will also review all of the financial options available to you. That way, you can get the smile of your dreams without breaking the bank.