Preventive Dentistry – Houston, TX
Stop Common Oral Health Problems in Their Tracks
At Downtown Houston Dental, our goal is to keep common oral problems, like cavities and gum disease, from causing irreparable damage to your smile. We're able to do this by offering a wide array of preventive treatments, like bi-annual checkups and cleanings, fluoride treatment, and nightguards for bruxism. With our mindful solutions for preventive dentistry in Houston, TX paired with a good at-home oral hygiene routine, you can enjoy your natural, beautiful smile for a lifetime.
Why Choose Downtown Houston Dental for Preventive Dentistry?
Convenient Location for Professionals Working Downtown
Small, Very Experienced Dental Team
In-Network with Most Dental Insurance Plans
Dental Checkups & Teeth Cleanings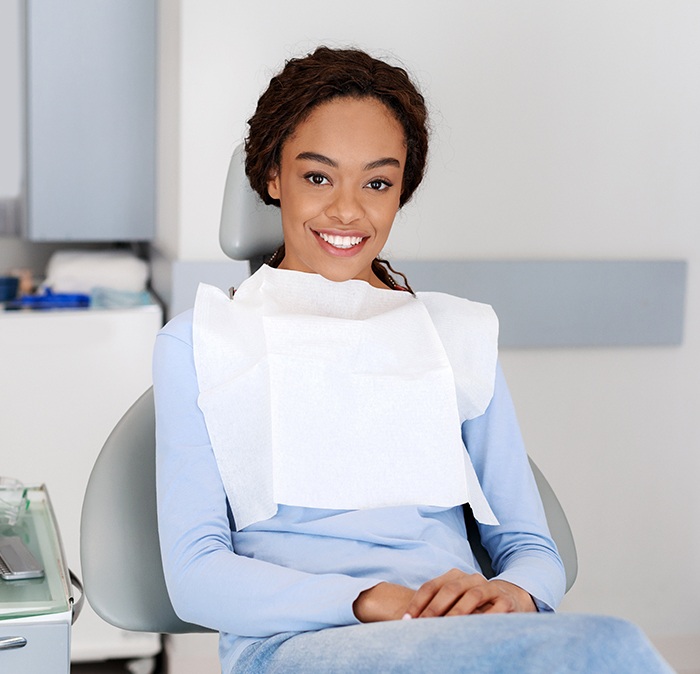 The American Dental Association recommends visiting your dentist every six months for a checkup and professional cleaning. During these appointments, our team will capture digital X-rays to view the area of your mouth that lies below your gumline. Dr. Johnson will also conduct a thorough examination of your teeth and gums. If we see any early symptoms of oral health problems, we'll act quickly to treat them with your consent. Finally, we'll clear all plaque and tartar from your teeth, then polish and floss them. That way, you can leave feeling refreshed and healthy.
Oral Cancer Screenings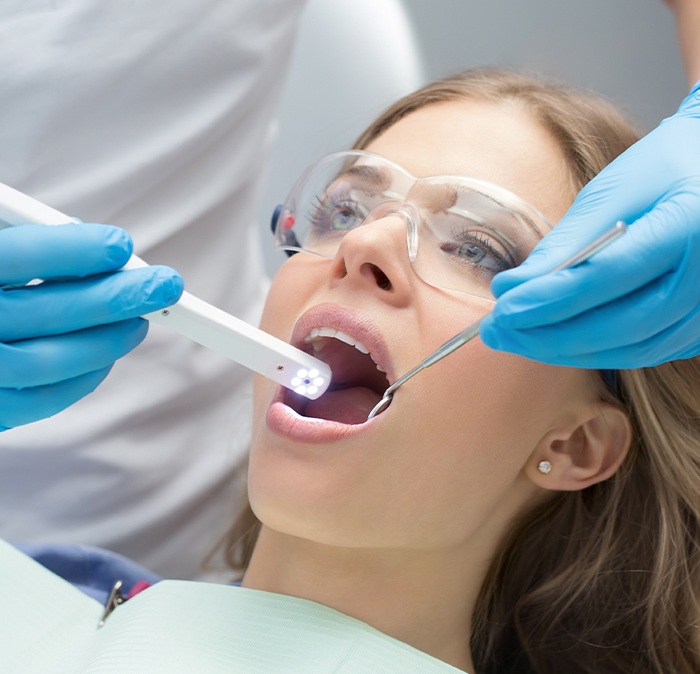 Oral cancer is among the top three most common oral problems in the United States. Countless people will be diagnosed with this disease every year, but those who caught the symptoms early on will have the best survival rates. Using our intraoral camera, at each of your bi-annual checkups, Dr. Johnson will thoroughly scan your lips, throat, and oral tissues in search of any signs of the condition. If we spot anything suspicious, we'll refer you for additional testing.
Fluoride Treatment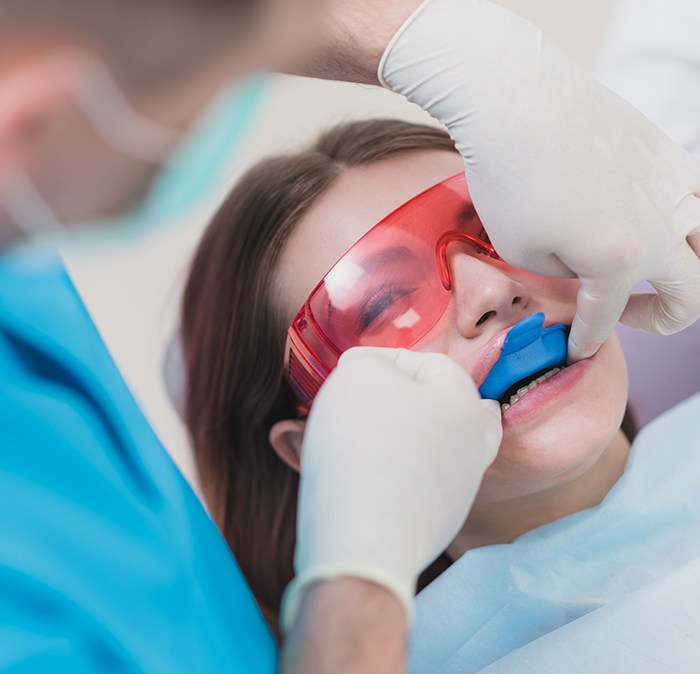 Fluoride is a naturally occurring mineral that's produced by rocks and found in fresh fruits and vegetables and even the air! It's most known for its ability to strengthen the outermost layer of teeth, called the enamel, that protects them from getting cavities. It's also added to most local water sources, so many patients naturally get it through drinking tap water. However, in cases where you may not be getting enough of this necessary mineral, we also offer fast and simple fluoride treatments.
Nightguards for Bruxism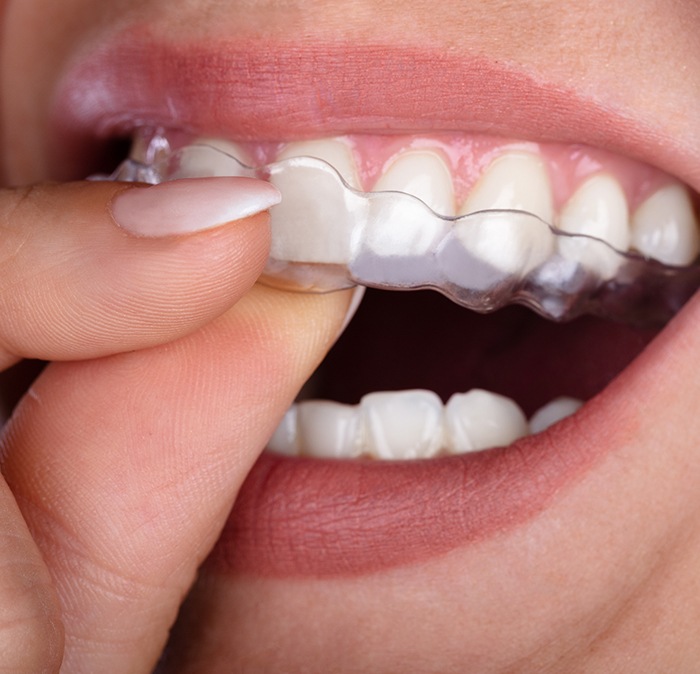 Do you wake up with a sore and aching jaw? Have you noticed that your teeth have been sensitive? Do they look ground-down and flat? These are common signs that may signal that you're grinding your teeth while you sleep. When left unchecked, this condition, also known as bruxism, can increase your risk of breaking a tooth or developing a cavity due to worn-down enamel.
At-Home Dental Hygiene Products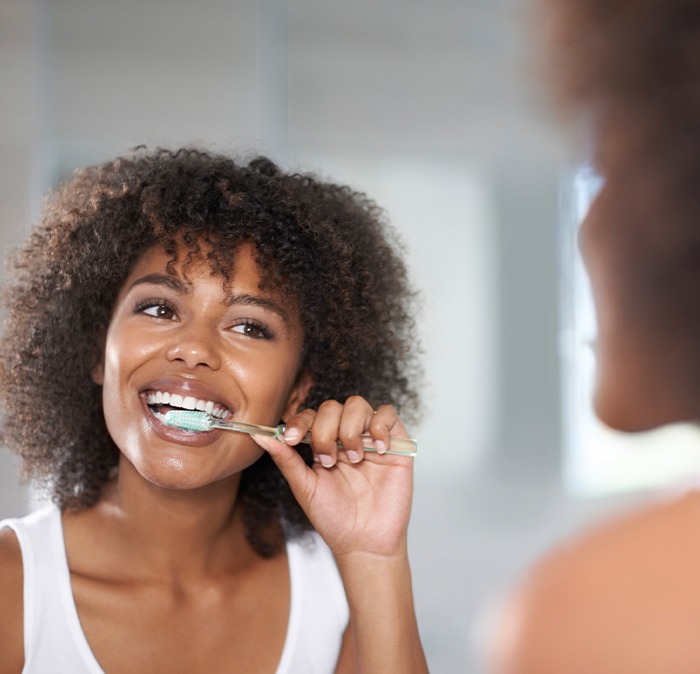 Strolling down the oral hygiene aisle at a department store can be overwhelming, especially if you're trying to find a new toothpaste, mouthwash, or toothbrush that will work best for your unique smile. This is because there are hundreds of options to choose from, and in most cases, there's no way to tell whether a product is going to work how you want it to unless you buy it and use it! Dr. Johnson can make this process a little easier by recommending the clinically-tested and trusted products and brands that he uses, like Prevident 5000, at your checkups and cleanings.