Dentures – Houston, TX
Rebuilding Your Smile For the Better
When it comes to replacing missing teeth, it should come as no surprise that the prosthetic most people turn to is dentures. At Downtown Houston Dental, we are pleased to provide our patients with natural-looking, fully functional, and long-lasting prosthetics. Using only the best materials, we can ensure a proper fit that will feel comfortable inside your mouth and allow you to enjoy normal daily tasks that were once challenging to complete. Call us today if you think you might be a good candidate for dentures.
Who is a Good Candidate for Dentures?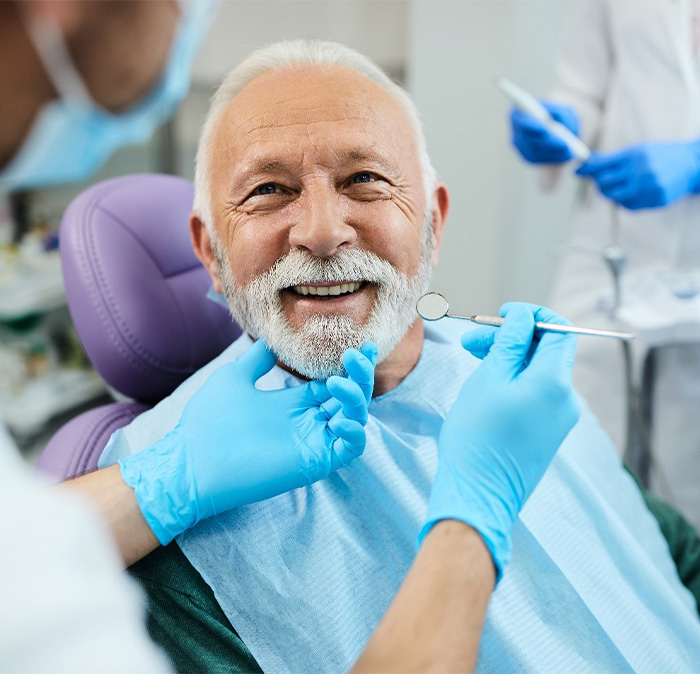 Good candidates for dentures are those individuals who are missing either a full arch of teeth or several in a row. Partial, full, and implant dentures are all viable options depending on the status of your oral and overall health as well as your jawbone density.
During a scheduled consultation, a member of our team will examine your smile to determine which option is right for you. But before moving forward with dentures, we'll need to make sure there are no signs of periodontal disease or tooth decay. Otherwise, we'll need to administer appropriate treatments to better prepare your mouth for stable prosthetics.
Types of Dentures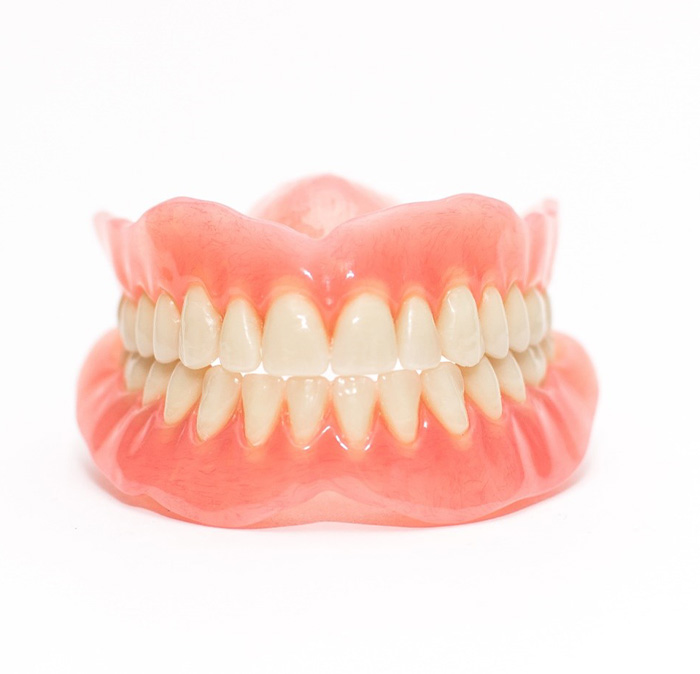 At Downtown Houston Dental, we offer three types of dentures to our patients:
Partial Dentures
Using a gum-colored base made out of acrylic as well as artificial teeth and metal clips, this unique prosthetic works like a puzzle piece, fitting into the areas that are missing teeth. The clips attach to natural, healthy abutment teeth so that the denture will remain firmly in place when eating or speaking.
Full Dentures
Made similarly to partial dentures, the real difference between full and partial dentures is how they remain in place. Instead of using metal clips, full dentures require the use of your natural suction and denture adhesive to help hold them steady. They're also made to replace a full row of teeth in the upper or lower arch.
Implant Dentures
For a more permanent solution, you can always opt for implant dentures. However, you must have enough jawbone density to adequately support these titanium posts that are surgically implanted into your jawbone. Delivering a state-of-the-art, root-to-crown tooth replacement, they can last a lifetime with optimal care and maintenance.
Benefits of Dentures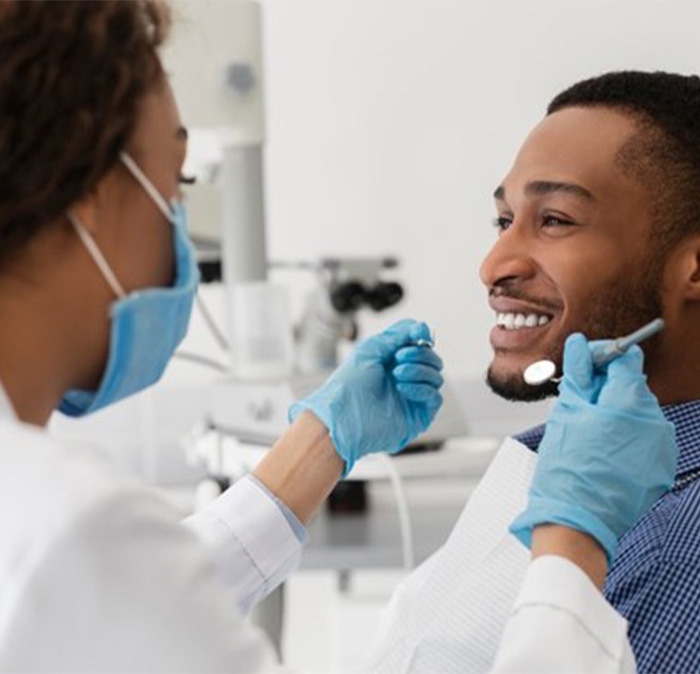 The benefits of dentures are many, which is why so many people are eager to try them when recommended by a dentist. Some of the greatest advantages you can expect include:
A complete smile that gives you the confidence you need to thrive
The ability to eat nutrient-rich foods once again
Prosthetics that can last for several years (partials and full dentures) or a lifetime (implant dentures)
Improved jawbone stimulation to prevent facial sagging (implant dentures)
Greater bite force and chewing power